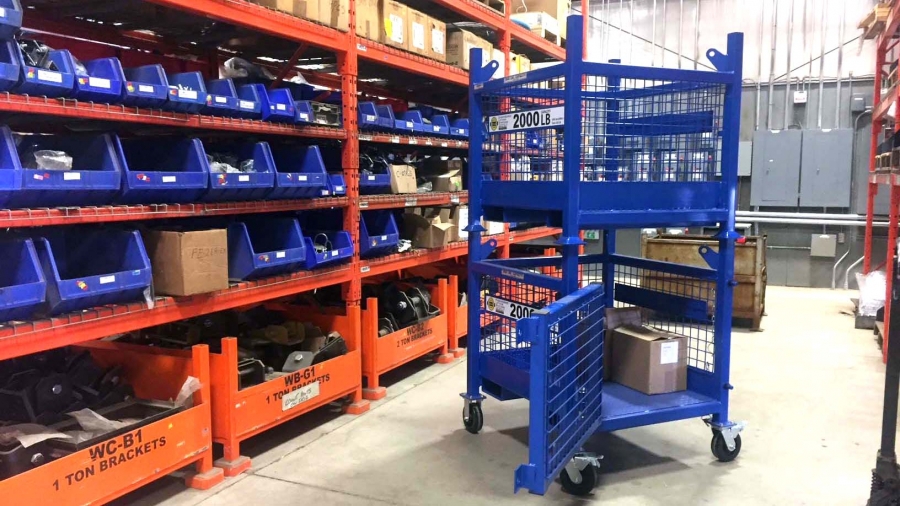 02 Jun

Product Spotlight – Lifting Baskets

Material lifting baskets provide the ideal solution when lifting and transporting components or products on the job site or manufacturing facility where overhead cranes aren't feasible or the products aren't suited for specific end effectors (such as parts collecting in warehouses). These baskets are highly customizable and can be built to custom specifications to suit your facility, your needs, and to work with your overhead cranes.

Applications:
Organize material for a specific job,
Quickly transport tools or components from one area to another,
Easily keep inventory contained and under control,
Designed to fit your specific application requirements.
Options
With or without a door,
Short, solid sided basket with no door,
Heavy duty steel with solid steel door and fork pockets,
Light weight aluminum with mesh door and fork pockets,
Casters,
Mesh walls and solid steel door.