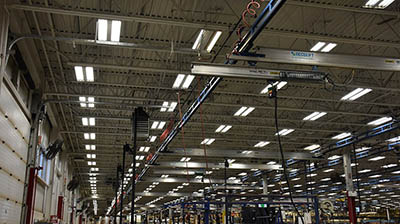 16 Apr

Associations for Networking and Support for Manufacturers
Associations for Networking and Support for Manufacturers
Seeking the advice of peers, experts in their fields and supporting advocacy of your industry can help manufacturing managers transition through some of the challenges they face. There are many networking forums that can help you make the right connections to help expand and grow your business.
Acculift meets and speaks with many manufacturers and through these conversations, we have put together a list of organizations that we feel can significantly benefit your manufacturing business.
---
Canadian Manufacturer's and Exporters
CME is Canada's largest trade and industry association, and the voice of manufacturing and global business in Canada. As one of the top lobby groups in Canada, they are the people to communicate with to have your concerns as a manufacturer heard in government. They have top training programs specifically for manufacturing and have the most attended trade shows and conferences in the province.
Become a Member: Contact them directly at 1-877-427-1141
Mission and Mandate: To help Canadian manufacturers and exporters compete and win in domestic and global markets by leveraging our leadership, expertise, connections, and the strengths of our membership.
Events:
Dare to Compete – their annual conference it is the largest manufacturing conference on the prairies with over 350 attendees and 100 companies in attendance. With information sessions for supervisors to senior leadership, this conference is the must-attend yearly event for their membership.
We strive to ensure that the need of manufacturers are addressed through a range of resources. We do everything we can to strengthen Manitoba's manufacturing and exporting community, because we are in this together. The benefits of membership are endless. We'll help you navigate the complexities of international trade, understand how to select the right technology, innovate to improve your bottom line and learn how to minimize waste within your organization. Every company is different, with its own unique set of challenges. We provide the training, best practices and one-on-one advice to meet your specific needs and take your operation to the next level. Chelsea Perrault

A CME Manitoba initiative, Made Safe provides health and safety services designed specifically for the needs of the manufacturing work environment. In partnership with SAFE Work Manitoba, Made Safe makes it easier for employers and workers to ensure workplaces are safe and productive. Guided by an industry-led safety council, the association offers training, access to events and resources, consulting and certification by manufacturers, for manufacturers.
Contact:
67B Scurfield Blvd,
Winnipeg, MB R3Y 1G4
Canada
Phone: 204.949.1454
Email: info@madesafe.ca
---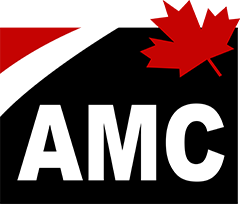 Agricultural Manufacturer's of Canada
As a national, member-driven industry association, AMC lobbies on behalf of members both provincially and federally, providing a strong voice and effective advocacy on key issues concerning the agricultural manufacturing industry.  AMC also provides members with timely updates on industry standards and regulations, and key policies and legislation. AMC keeps members informed through their website as well as a monthly e-newsletter (Connection), and a semi-annual publication (Implement Success).
Become a Member: http://www.a-m-c.ca/join
Contact: 306-522-2710 admin@a-m-c.ca
Mission and Mandate: The mission of the Agricultural Manufacturers of Canada (AMC) is to "foster and promote the growth and development of the agricultural equipment manufacturing industry in Canada."
Events:
Networking opportunities abound to members of AMC. These include speaking engagements and panel sessions at Canada's Farm Progress Show, the London Farm Show in Ontario, and AMC's annual trade show and convention that occurs at locations across Canada. Check their website for events happening near you.
---
Safety Association of Saskatchewan Manufacturers Inc.
SASM provides cost-effective safety training, advising, and offers a highly effective Safety Management System (SMS) Certificate of Recognition (CoR) program to Saskatchewan manufacturers.
Become a Member: http://www.sasm.ca/index.php?id=428
Contact:
Regina Office
1313 Broadway Ave.
Regina, SK, Canada
S4P 1E5
Phone: 306-525-7276 (SASM)
Saskatoon Office
34-1736 Quebec Ave.
Saskatoon, SK, Canada
S7K 1V9
Phone: 306-384-7276 (SASM)
Mission and Mandate: SASM helps their members go home safer every day! In order to achieve this goal, SASM works in partnership with their members to change the culture of safety through awareness of personal responsibility.
Events:
The SASM holds many training events all year long, check out their calendar here, SASM's approach to consultancy and training services has changed how companies of all sizes, throughout a range of industries, manage their safety programs. SASM provides organizations with the expertise, experience, and assistance needed to offer tailored solutions for organizations to realize their individual safety goals and requirements.
---
Organization: Safety Services Manitoba
Safety Services Manitoba is Manitoba's premier occupational and road safety trainer and consultant with over 50 years of experience making workplaces and roads safer. SSM delivers comprehensive training and education whether it is in the workplace or behind the wheel – they are passionate about helping to ensure that each and every Manitoban arrives home safely every night.
Contact: https://www.safetyservicesmanitoba.ca/
Tel: 204.949.1085
Toll-free: 1.800.661.3321
3-1680 Notre Dame Avenue
Winnipeg, MB
R3H 1H6
registrar@safetyservicesmanitoba.ca
Events and Training:
SSM delivers occupational training and consulting throughout the year. A complete list of their training programs can be seen here. Flexibility is a key strength for SSM, they can bring the training to your worksite or use their large facility to accommodate all sizes of classes. From industrial lift training to fall arrest training, they have your worksite safety training needs covered.
---
What's your suggestion for manufacturer organizations for networking and support? Let us know in the comments below.