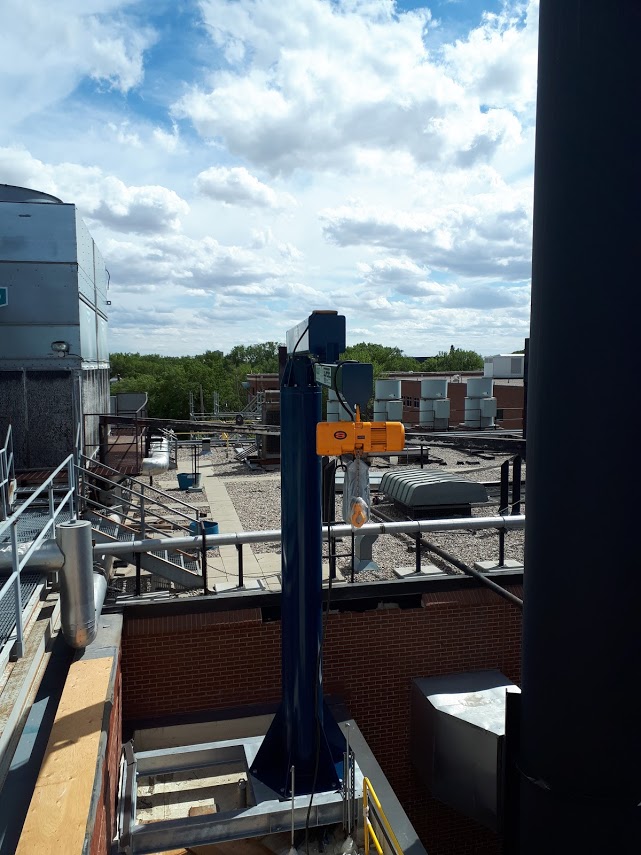 13 Jul

Top 4 Maintenance Tips for Outdoor Cranes
What can be done to extend the lifespan of outdoor cranes?
Material handling equipment usually undergoes wear and tear just like other machines and when they are outside the environment increases that wear and tear dramatically. As per worksafe regulations, maintenance for outdoor lifting equipment is absolutely necessary to keep your equipment safe, running smoothly, and to prevent downtime.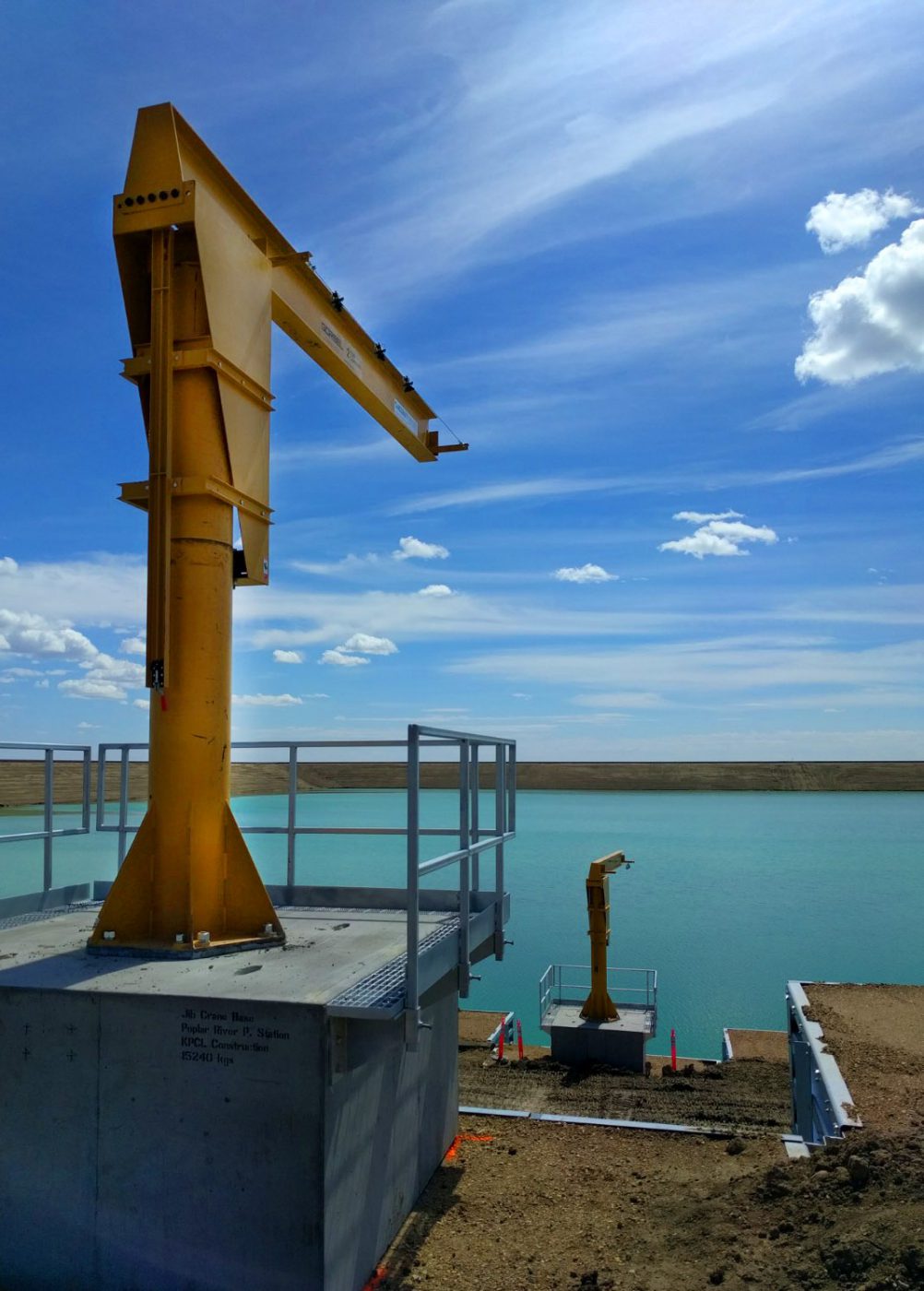 Cranes exposed to the elements are subject to harsher conditions than interior cranes. Higher usages, heavier loads, and less than ideal operating environments, dust, temperature extremes and moisture play a large factor. Surprisingly, even though these additional conditions put greater stress on your equipment, they are not the largest source of damage to outdoor cranes. Operator error is.
Outdoor cranes can see a variety of people using them, more than interior cranes that would be used on an assembly line with sole operators, so the first step to prolonging the lifespan of your material handling equipment is to ensure that everyone who operates your outdoor cranes knows how to do so safely. It is absolutely essential that all operators are shown proper methods for operating lifting equipment and proper rigging of loads, from proper strapping of loads to crane operations. We suggest all operators go through an orientation on all lifting equipment they will operate by a trained operator and then enrolling them in a crane operator course (like the one's offered by SSM).
Top Tips for Outdoor Crane Maintenance
1. Frequent Inspections
Federal guidelines for lifting equipment ask for yearly inspections of lifting equipment. It is recommended that outdoor equipment is inspected more often than that, by trained and certified professionals. Semi-annual or more often inspections should be done – depending on the harshness of environmental conditions and crane usage. Outdoor equipment lubrication dries out faster, grease becomes softer in high heat and can melt off, rubber parts become more brittle in the cold, and environmental debris gets blown into the equipment. All of this means that outdoor equipment should be inspected more often and equipment maintenance is ongoing and performed more often than in an interior installation.
During inspections, inspectors will perform some routine maintenance on the equipment and also spot wear and tear before it can cause a work stoppage. Having a certified pair of eyes on your equipment more often will save you money in the long term by preventing downtime.
2. The Challenge of Canada's Extreme Weather
From Vancouver's steady rain and summer heat to the prairies extreme temperature variations from season to season, outdoor cranes are definitely subject to harsher work environments than interior building cranes.
Summer Conditions
The summer heat and rain will take its toll on your outdoor lifting equipment. Grease melts in high heat conditions and rain will seep into equipment. This means you will need to replace, adjust, and maintain parts more often. To prevent environmental wear, hoists should "rest" under a cover when not in use to prevent exposure to the elements.
Winter Conditions
Extreme cold wears out rubber and plastic, causing them to be brittle. Extreme cold causes the metal parts to be brittle too. Snow and ice build-up can cause slow-downs or equipment damage during operation.
Hoists should "rest" under a cover when not in use.
To prevent cold damage panel heaters, heated buss bars and heated rails can be installed to keep things moving. Snow and ice should be removed prior to operation. Loading in the winter means being cautious of snow and ice build-ups that may impede crane operation.
3. Debris
Many forms of debris (dust, dirt, pallets and dunnage etc.) finds its way onto the runways, rails, and into moving parts. Pre-operational inspections and weekly inspections of lifting equipment and rails should also include a cleaning or lubrication of moving parts to keep them free of dirt, dust, and outdoor contaminants. When not in use, hoist units should be moved to a covered area to protect them from wind and debris. The rails of an outdoor crane frequently become obstructed with debris. These need to be checked often, at every use, weekly and during bi-annual inspections. Debris on rails will wear parts faster, slow down crane operations, or prevent the crane from moving entirely. Check your rails often.
4. Stocking Parts
Exterior cranes will need wear parts replaced more often so to prevent downtime it is a good idea to stock wear parts on-site so maintenance can be performed much faster. Wire ropes, slings, brake disks, contractors, buss bar components and contactors should all be on hand so your inspector/maintenance crew can quickly replace worn parts.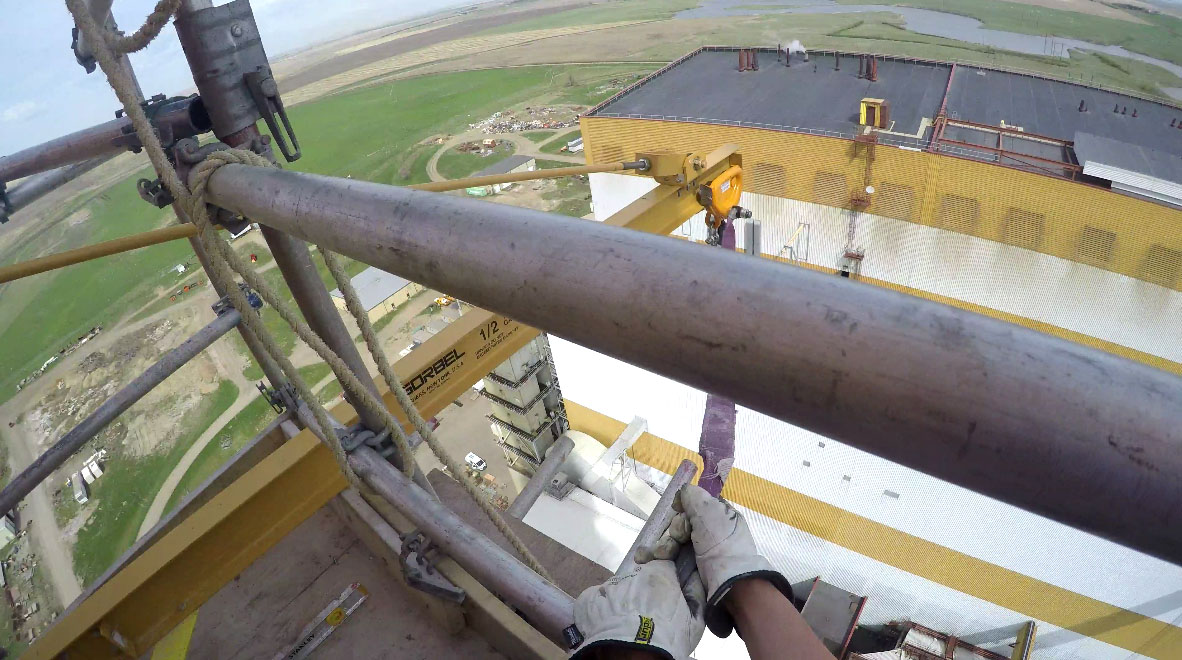 Use our vast product knowledge to your benefit
and let us help you select the right system for your job.
We are Canada's leading supplier of high-performance lifting solutions, offering quick delivery and installation times backed by the industry's best warranty. Contact us today to arrange a consultation, (204) 837 8367 or Toll Free at 1 888 317 8880.