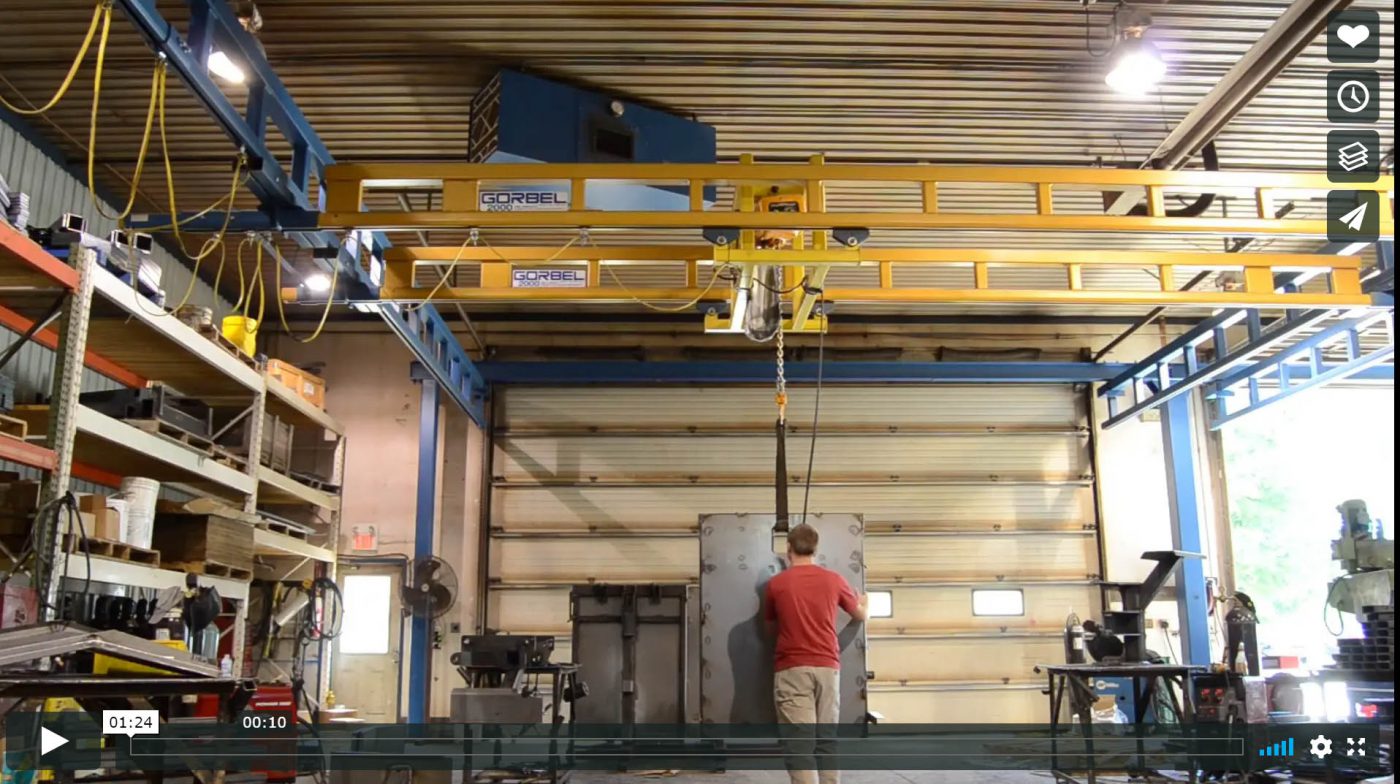 15 Jun

Gorbel Case Study – Ag Manufacturer Lifting Solution

Health & Safety and production efficiency were what a manufacturer of agricultural equipment was seeking as they looked to replace two portable gantry cranes their workers were using to handle steel materials and fabricated assemblies. Workers struggled with issues of congested floor space with limited room for handling assemblies that weighed 4000 lbs and were up to 16 ft tall. It took two workers pushing and pulling to position the loaded gantries.

The company explored installing an I-Beam crane system to cover the work areas however they valued a crane system that was relocatable and was of a modular design that would allow for future expansion. Long-range discussions were happening of whether to move to a larger building or enlarge the existing building. The company decided to purchase two custom 2-ton Gorbel Free Standing Work Station Cranes with nested trollies mounted on double girder bridges – each crane with a nested trolley to mount a rigid hook electric chain hoist.

The crane systems' general arrangement and installation placed the columns at the outer limits of the work area, tight up against the walls of the building. The middle columns straddling the two cranes served to support both systems. The nested trolleys have maximized the hook height. Because of the low friction trolley wheels, workers can manually position the bridges and trolleys.

With this lifting solution it takes only one worker instead of two for lifting activities and there is improved utilization of floor space. Benefits include increased production speed and reduced risk of worker injury.
Use our vast product knowledge to your benefit
and let us help you select the right system for your job.
We are Canada's leading supplier of high-performance lifting solutions, offering quick delivery and installation times backed by the industry's best warranty. Contact us today to arrange a consultation, (204) 837 8367 or Toll Free at 1 888 317 8880. We have offices in Winnipeg, MB, Regina, SK, and Surrey, BC (serving all of the Greater Vancouver region and BC).