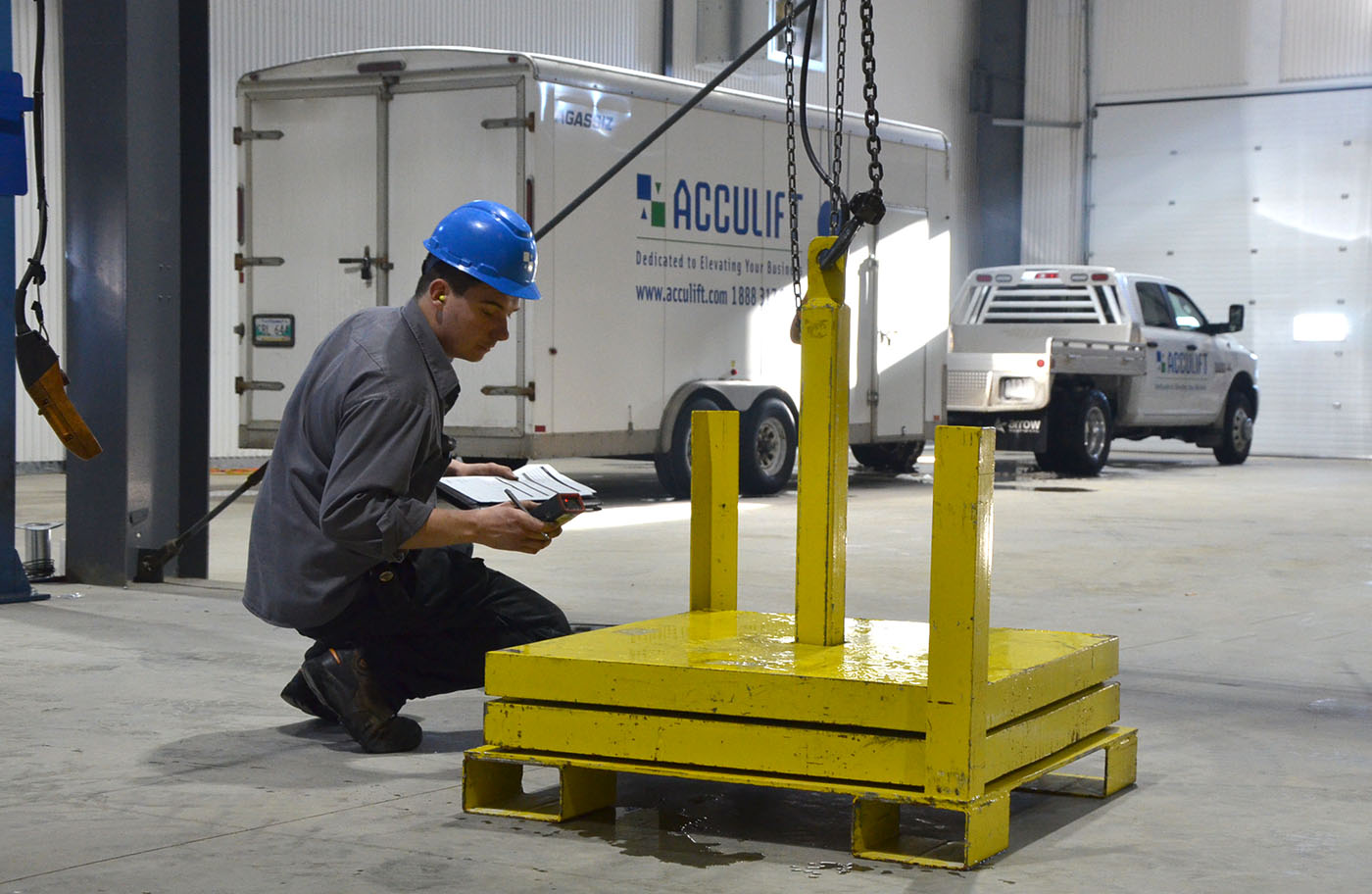 15 Aug

Load Tests – your assurance of structural integrity

It's of crucial importance to know that new, newly repaired or modernized lifting equipment is in proper working order. To do that we perform tests on the equipment before releasing it for service. We call it pre-service operational and load testing. These tests are standard protocol for Acculift and comply with OSHA 1910.179 Overhead & Gantry Cranes Regulations. Below are OSHA's regulations for operational tests that are used to define Canadian regulations as well.
Operational tests
Prior to initial use, all new and altered cranes shall be tested to ensure compliance with this section including the following functions:

Hoisting and lowering.
Trolley travel.
Bridge travel.
Limit switches, locking and safety devices.

The trip setting of hoist limit switches shall be determined by tests with an empty hook traveling in increasing speeds up to the maximum speed. The actuating mechanism of the limit switch shall be located so that it will trip the switch, under all conditions, in sufficient time to prevent contact of the hook or hook block with any part of the trolley.
Rated load test
Test loads shall not be more than 125 percent of the rated load unless otherwise recommended by the manufacturer. These test reports shall be placed on file where readily available to appointed personnel.
The load test measures the ability of the lifting solution on higher than rated loads to ensure safety at max. capacity. We also measure the deflection of the equipment while under load to ensure the equipment can handle the strain of lifting the load. These are two different tests performed during a load test. The actual test is quick to perform and doesn't require lifting the test load very high.
Our biggest challenge for load testing is getting a large, accurately weighted, test load to the site. Not all facilities are built to have forklift drive around moving 1-10 tons of weight and at times where the crane is located a forklift may not be able to access it. At times, we have had to get very creative to perform the load test properly; using large water bags, custom built weights or items where we know the precise weight. In these circumstances, we use a load cell device to measure the weight of the test load to ensure it is sufficient for these purposes. The load cell is also used to load test individual magnet lifters (these should be tested yearly to ensure that they are maintaining their capacity).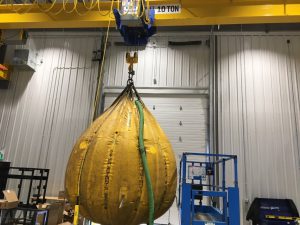 These tests are crucial to the safe operation of equipment and Acculift will not release equipment for use until they have been performed on equipment we have installed. The results of the tests are then kept in the crane's history logbook provided by Acculift (this logbook details every inspection and test performed on the equipment and the history of the equipment).
Use our vast product knowledge to your benefit
and let us help you select the right system for your job.
We are Canada's leading supplier of high-performance lifting solutions and air purification equipment, offering quick delivery and installation times backed by the industry's best warranty. Contact us today to arrange a consultation, (204) 837 8367 or Toll Free at 1 888 317 8880.