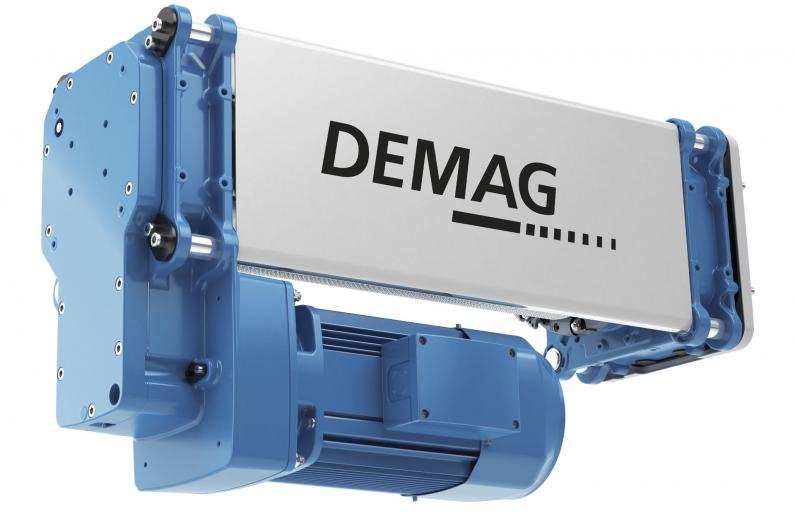 19 Nov

Product Spotlight – Demag DMR Wire Rope Hoist

The Demag DMR modular rope hoist is designed for customized solutions. This rope hoist can be built either in a C-design or co-axial design utilising one basic technology. The wide range of possible DMR applications can be extended thanks to smart interfaces and corresponding fittings and accessories.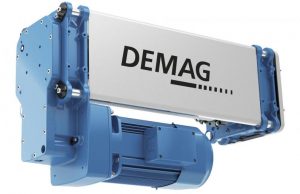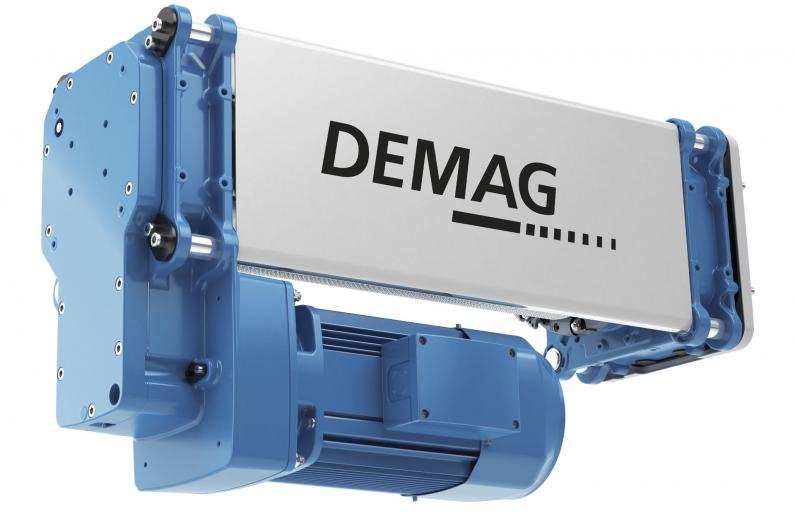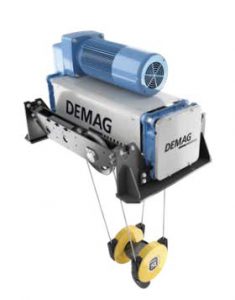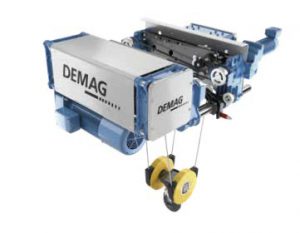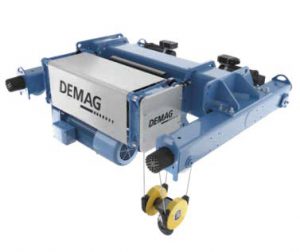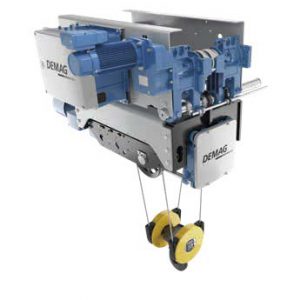 This rope hoist system gives you the choice of a C-design or co-axial design with one basic technology. The C-design excels in crane applications thanks to its compact configuration and reduced approach dimensions. The co-axial variant can be flexibly integrated into virtually any construction and is ideally suited to a wide variety of applications. Both designs have the same connection dimensions, interfaces and electric components and have identical rope reeving arrangements.
Further benefits
Rugged and reliable mechanical components,
High traction with the double-wheel drive (DualDrive), optionally with a second travel motor (DualDrive Plus) for EK-DMR,
F10 mechanical micro speed for co-axial design: two separate conical-rotor motors for main and creep lifting motions for even more precise load positioning,
Remote diagnostics in real-time with Demag StatusControl.
High variability thanks to modular design
Modular design for rope hoist configuration to meet individual needs,
Broader range of applications with one basic technology,
More sizes with higher load capacities.
Two designs for all requirements
C-design: optimised for crane applications with compact overall dimensions and reduced approach dimensions,
Co-axial design: versatile integration into virtually any construction, optional mechanical micro speed unit for even greater precision.
Planning and application flexibility
Application types: foot-mounted hoist, low-headroom monorail hoist, double-rail crab, standard-headroom monorail hoist,
Smart interfaces for many freely selectable fittings and accessories,
High operating safety and reliability thanks to smart Demag SafeControl system,
Alternatively: contactor control or control system provided by the customer.
Use our vast product knowledge to your benefit
and let us help you select the right system for your job.
We are Canada's leading supplier of high-performance lifting solutions, offering quick delivery and installation times backed by the industry's best warranty. Contact us today to arrange a consultation, (204) 837 8367 or Toll Free at 1 888 317 8880.