Request an Equipment Demo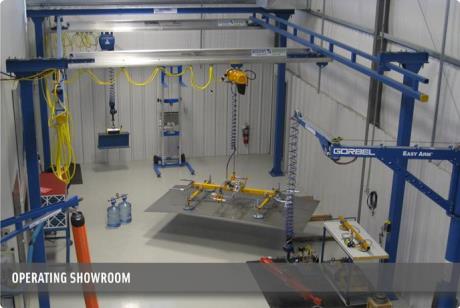 Sometimes you just have to see equipment in operation to understand the impact it can have on your workflow. We understand that. That's why we would love for you to come in and see equipment demonstrations on all of our lifting and clean air systems. Our technicians will show you how the equipment works in our shop, explain how it could benefit your operation, and demonstrate our ideas for your specific workplace. Alternatively, bring our people in. We'll review your needs, inspect your workspace and processes, and together we'll build a solution perfect for your specific needs.
Our solutions use best in class products with innovative thinking towards your processes. Schedule a demonstration TODAY with one of our account managers!