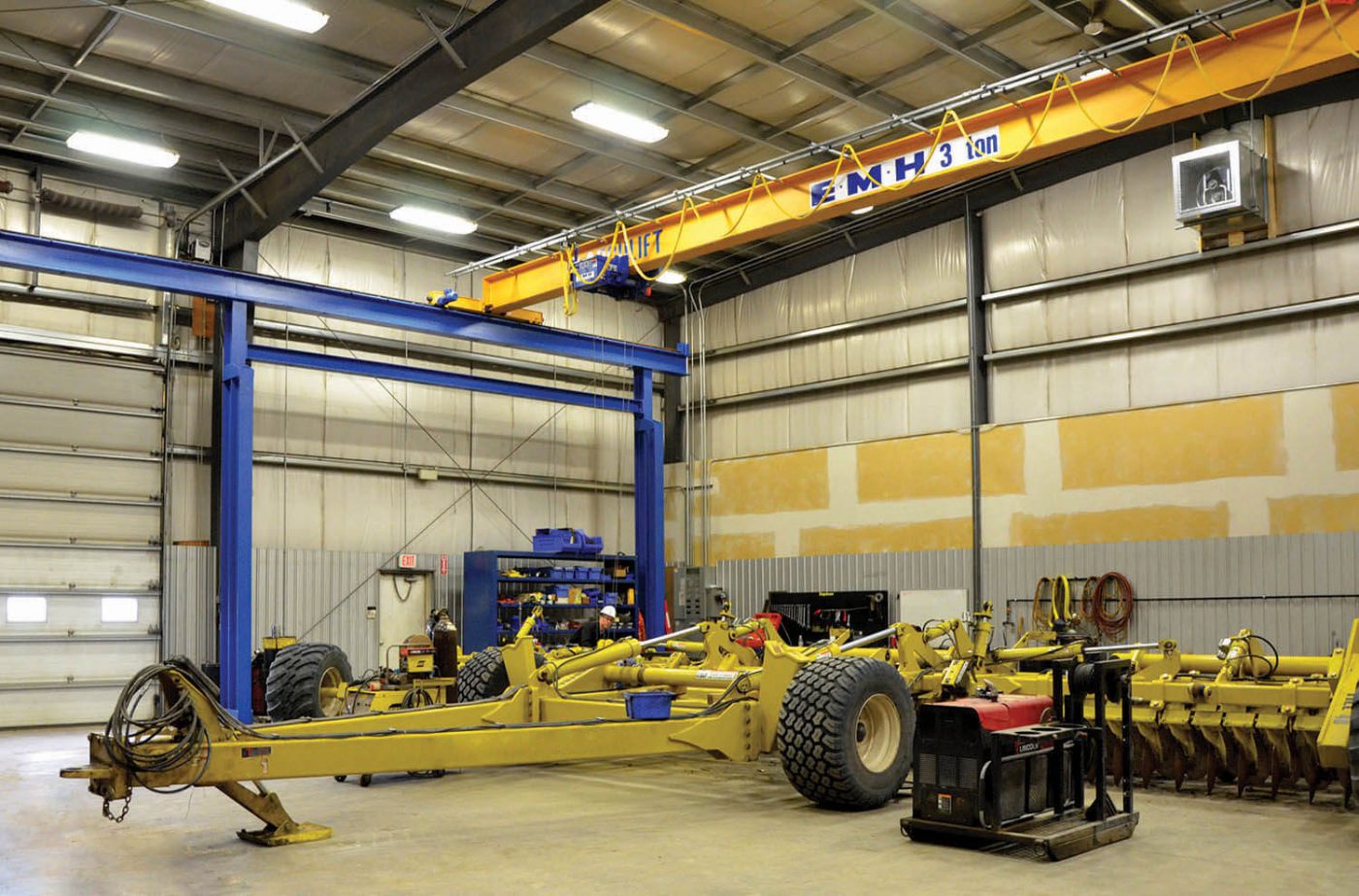 13 Jul

Supplier Spotlight: EMH Cranes

Acculift partners with many different suppliers of material handling. We design a solution for our clients choosing the best equipment to deliver the optimum solution for our client's challenges. In this series of news posts, we'll highlight our relationships with our primary suppliers, and discuss the advantages each brings to our partnership.

ENGINEERED MATERIAL HANDLING (EMH) designs, sells and manufactures a complete line of overhead material handling equipment for loads from 35 lbs. to 300 tonnes. They provide equipment for several industries with bridge cranes, gantry cranes, workstation cranes, jib cranes, free standing cranes, and crane kits.
Reputation
"EMH manufactures a high-quality product that I am confident to stand behind and promote to our customers. The staff at EMH have been very helpful and are the type of hardworking, honest people Acculift wants to work with all of the time."

Mark Logan, Saskatchewan Sales Manager
Training
EMH has provided both our sales and operations teams with extensive on training at the EMH head office on their products, installations, and logistics. Together, Acculift and EMH have formed an efficient design, install, delivery and installation process that benefits our end customers.
"EMH has been pleasantly surprised with the performance of Acculift in the promotion of EMH products. Their willingness to learn about our products and the success that we have experienced to date, bode very well for our partnership [in the future]. We very much appreciate the new markets that Acculift has opened for us and we look forward to even greater success in the future."

Dave Comiono, Vice President, EMH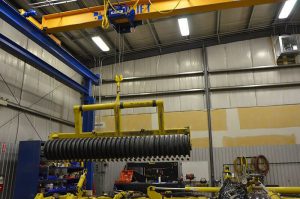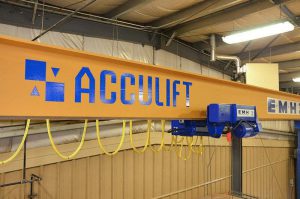 Founded in 1988, EMH began as a service-based distributor, providing engineering services and components for overhead cranes. Over time, EMH became a full line, one-source manufacturer of overhead material handling equipment. In 1997, they moved to their current facilities, a massive 125,000 square foot state-of-the-art facility, which increased their capacity and allowed for faster and more efficient manufacturing. EMH is a privately owned company with their head office located in Valley City, Ohio.
EMH is ISO 9001:2008 certified and committed to a rigorous, ongoing process of quality control for all processes. They are members of the Material Handling Industry, the Crane Manufacturers Association of America, the National Precast Concrete Association, and The American Galvanizers Association. EMH has been a recipient of the prestigious Weatherhead 100 Award from Case Western Reserve University in Cleveland, Ohio. EMH exports internationally to over 20 countries.