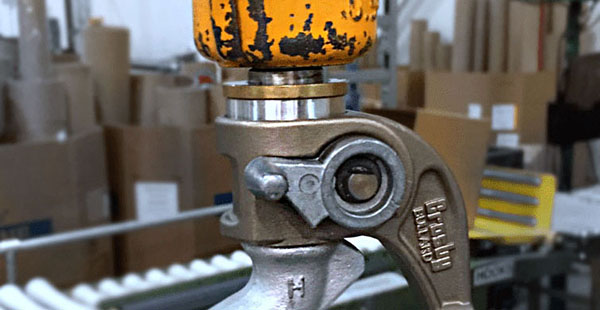 21 Feb

The Custom Hook Combo that COULD be Done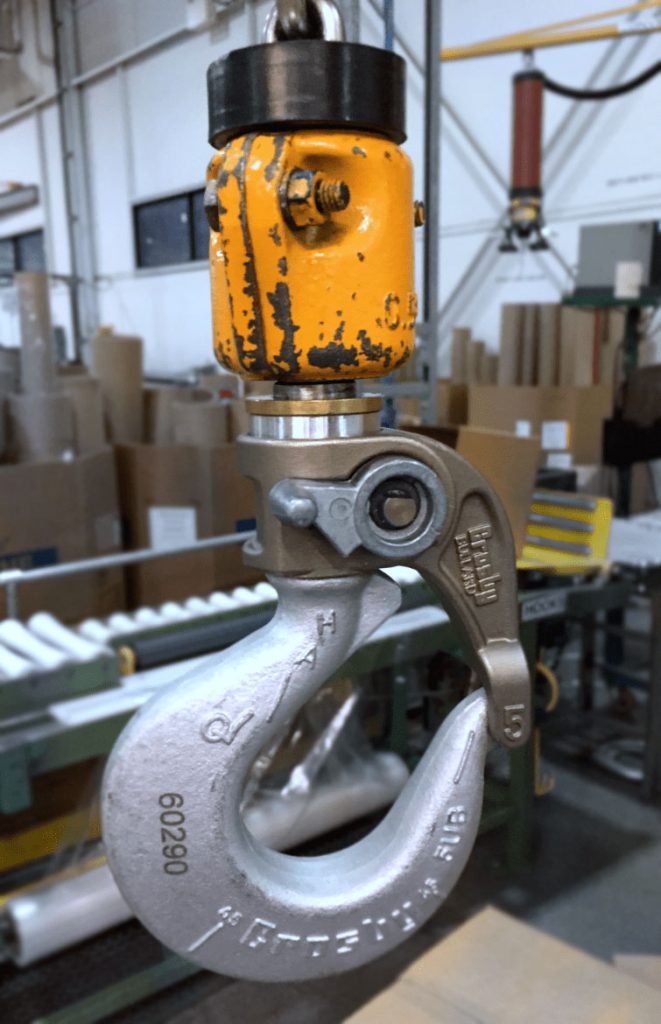 "I know a guy that can do that."
A packaging company was looking for a solution to safety concerns with their bottom hoist hooks. They were told by another local crane company that what they were asking for couldn't be done and that they'd have to buy all new equipment. That's when their maintenance manager said: "I know a guy who can do that". And in this instance, that "guy" was his contact at Acculift.
Their challenge was replacing the standard bottom hooks on existing Kito hoists with a bullard style hook latch that wouldn't bend easily like a typical safety latch. All manufacturers have different specifications and sizes for components so typically single-source manufacturers won't suggest mixing their equipment with other manufacturer's parts. Also, international manufacturers tend not to look for solutions other than their own and won't even consider other manufacturer's equipment for clients. They only have one solution – theirs. Not yours.
At Acculift, we pride ourselves on being a SOLUTIONS provider, not just a parts and equipment provider, and we love a challenge.  With a little research, lots of caring about our customers, and 25+ years of experience in lifting solutions, we were able to retrofit their existing Kito hoists with new custom fitted Crosby hooks.
So when the big guys tell you it can't be done, tell them "I know a guy." and find a company that actually cares about your success.
Use our vast product knowledge to your benefit
and let us help you select the right system for your job.
We are Canada's leading supplier of high-performance lifting solutions, offering quick delivery and installation times backed by the industry's best warranty. Contact us today to arrange a consultation, (204) 837 8367 or Toll Free at 1 888 317 8880.