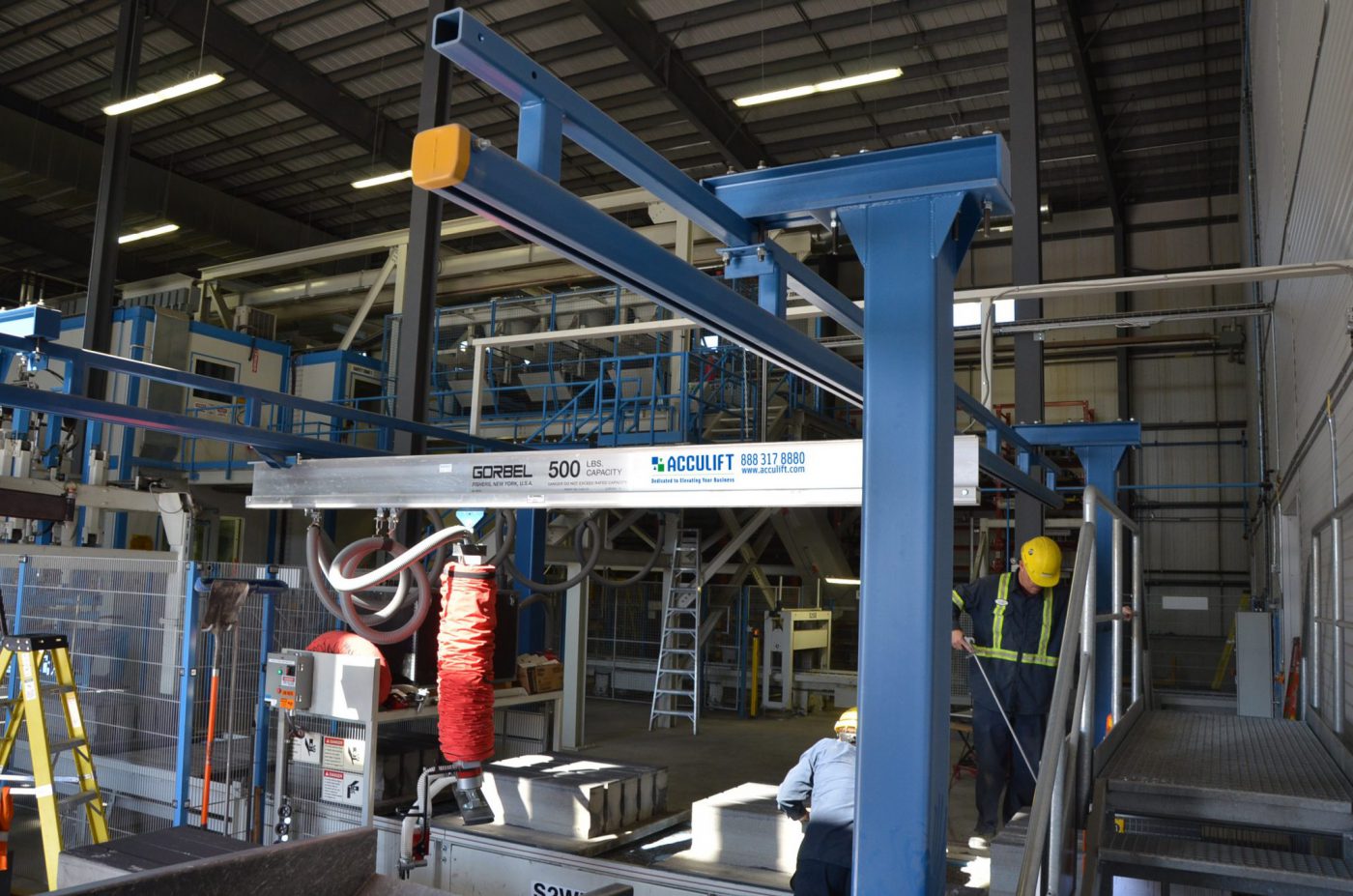 01 Aug

Supplier Spotlight: Gorbel

Acculift partners with many different suppliers of material handling. We design a solution for our clients choosing the best equipment to deliver the optimum solution for our client's challenges. In this series of news posts, we'll highlight our relationships with our primary suppliers, and discuss the advantages each brings to our partnership.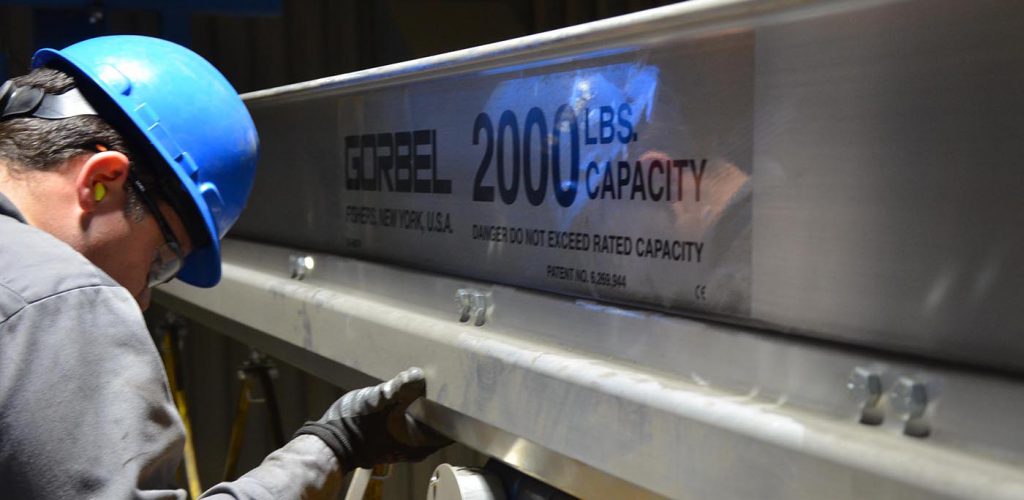 Gorbel is an innovator and leader in the enclosed track work station crane industry. Gorbel has comprehensive lines of Crane Technology products, Ergonomic Lifting products and, a line of Fall Arrest Safety Systems. Gorbel® Work Station Cranes are a proven way to improve productivity, increase quality, and provide a safer work environment. Both the aluminium and steel cranes utilize a patented enclosed track that is high in strength and low in weight.
Gorbel continues to be the benchmark of overhead cranes. They've built a reputation based on quality products, top-notch service, engineering experience, and application knowledge. This combination allows Acculift to provide flexible integrated solutions that are consistently delivered on time and to accurate build specifications. Gorbel is a cornerstone product and solutions provider to the Acculift team.
Brief History of Gorbel
Headquartered in Fishers, NY, and founded over 40 years ago, their first manufactured products were manually rotated jib cranes. Quickly they then developed enclosed track, aluminium products, and more. Over the years they have continued to be an innovation leader with their intelligent lift devices, fall arrest systems, and ongoing development of lifting equipment. In 2006, they were named International Business of the Year, and expanded to Beijing, China. Recently, their product lines have extended into medical lift technologies and mobile fall arrest vehicles.
"Built over decades, our strong and healthy relationship with Gorbel Inc., provides unique value for our customers. We know each other's business processes intimately, allowing us the ability to supply innovative, comprehensive solutions for the benefit of our clients. Our mutual appreciation, and willingness to consider the needs and requirements of each other, enables us to create safe and productive workplaces. Together we are dedicated to elevating your business!"

Craig Logan, Acculift President
Training
Gorbel provides extensive sales training and hands-on assembly training for all of its product lines. Their multi-day training seminars cover all aspects of designing, selling and installing of their product lines. All of our technicians, salespeople, and even our marketing team have gone to their headquarters in Fishers, NY, and have taken their certification programs. Acculift is easily the most educated and dedicated provider of Gorbel solutions on the Canadian prairies.
"Acculift is a key provider of Gorbel solutions in Manitoba and Saskatchewan and they know our products intimately by embracing our training opportunities, and they provide incredible front line support for our products. They do an excellent job providing a solution that will exceed your exceptions with well trained, knowledgeable and friendly staff.  Acculift and Gorbel's partnership mesh incredibly well and consistently achieve high customer satisfaction."

John Reynolds, Canadian Regional Sales Manager
Use our vast product knowledge to your benefit
and let us help you select the right system for your job.
We are Canada's leading supplier of high-performance lifting solutions, offering quick delivery and installation times backed by the industry's best warranty. Contact us today to arrange a consultation, (204) 837 8367 or Toll Free at 1 888 317 8880.