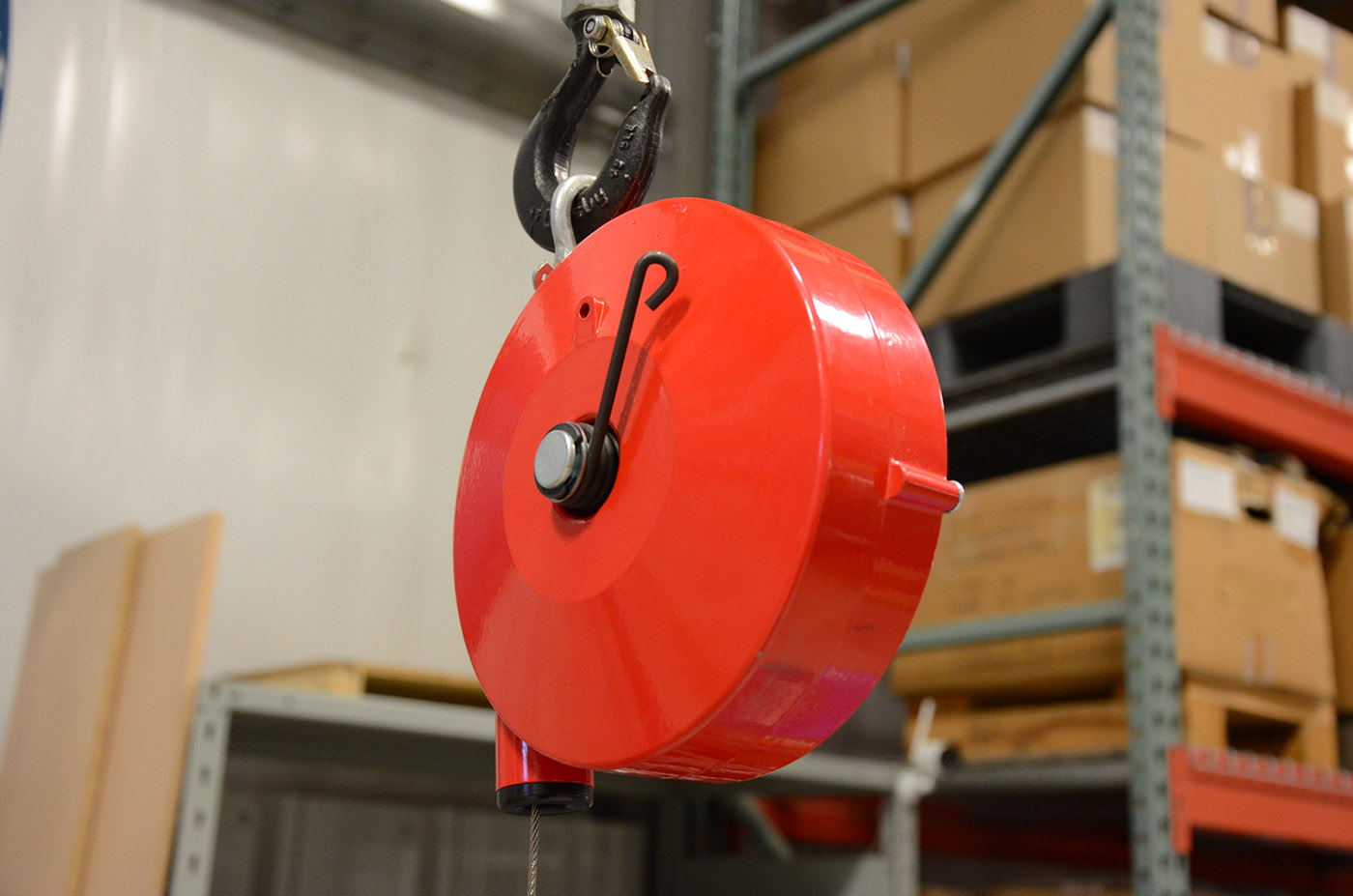 08 Jan

Balancers – the benefits of floating tools in work cell applications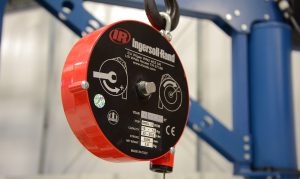 Balancers are a time and money saving tool assist device used when performing repetitive high-cycle tasks in a work cell environment. They are a simple and cost-effective alternative to manual lifting. Balancers use either spring or pneumatic air mechanisms to create a zero gravity movement of tools or materials. Balancers manipulate suspended objects at the pace of the operator's movements and when used in conjunction with jibs and workstation cranes efficiently handle all types of tools and parts at high speeds.
If the load changes (ie. a different tool is used in the work cell) balancers are easily adjusted to accommodate.
Air (or pneumatic) balancers give a smoother manipulation of the tool but require powered air to the balancer. Air balancers operate within a capacity range of 50 to 2000 lb (22 to 909 kg). These devices are ideal for applications where hands-on load control is required for loads up to 1000 lb (455 kg). A mechanical spring balancer is for applications where a constant weight travels a relatively short vertical distance (i.e. power tools, weld guns). These balancers cover weights up to 363 lb (165 kg) (note: balancers are usually used to move tools and hoists are primarily used to move product). A wide range of objects can be moved using air balancers with specially designed gripping devices and manipulators are available that assist operators.
Balancers enable the lift by manipulating the load (ie, the tool) instead of using a push-button remote control system to manipulate the lift. This is called load float lifting.
Use our vast product knowledge to your benefit
and let us help you select the right system for your job.
We are Canada's leading supplier of high-performance lifting solutions and air purification equipment, offering quick delivery and installation times backed by the industry's best warranty. Contact us today to arrange a consultation, (204) 837 8367 or Toll Free at 1 888 317 8880.