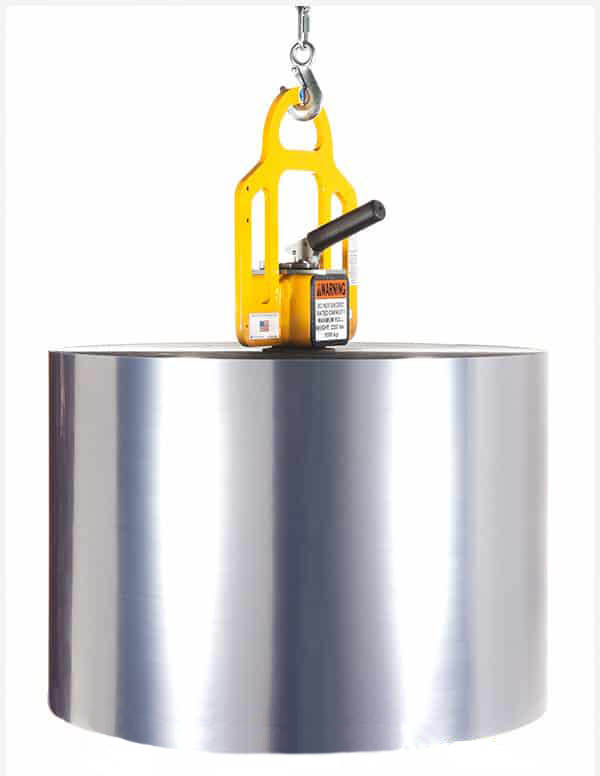 12 Sep

Vertical Roll Lifter – custom configurations available
Heavy Capacity Vertical Roll Lifters (VRL)
The VRL family of lifters is designed for handling rolls in a vertical position. They are offered in many standard configurations and can be customized for special application requirements. The VRL-TA series can be used to tilt rolls between horizontal and vertical. Lift and transport rolls by their core in a vertical position. A hoist is used to maneuver the rolls from a pallet, work table or to a cart. Available in a wide range of load capacities.
Below-the-hook lifting devices attach to standard hoist hooks,
Safely lifts rolls by the core,
Fail safe gripper design securely holds rolls,
Capacities to 4,400lbs (2000 kg).
Use our vast product knowledge to your benefit
and let us help you select the right system for your job.
We are Canada's leading supplier of high-performance lifting solutions and air purification equipment, offering quick delivery and installation times backed by the industry's best warranty. Contact us today to arrange a consultation, (204) 837 8367 or Toll Free at 1 888 317 8880.