Increase your Floor Space By Elevating it.
Increase your floor space capacity, better the environment, and put money back in your pocket. Not only is a mezzanine much less expensive than new construction or relocation, it is also a much more sustainable expansion alternative for growing businesses. Mezzanines fit within your existing building structure – this means no additional heating, ventilation or electrical costs. You can double the usable work space in your facility, eliminate waste and reduce your carbon footprint. These benefits make installing a mezzanine the smart choice for maximizing resources and minimizing spending.
It's time to start thinking UP, not out, as you grow.

We can build to suit your existing space.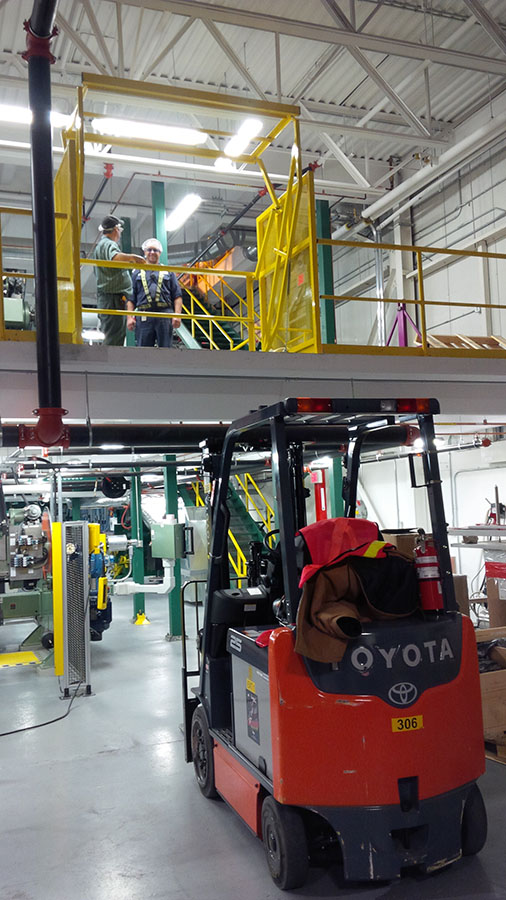 Mezzanine can boost efficiency in your parts department, stock room, general storage, locker room, office, retail store, sports facility, restaurant or on your production floor. We can build an industrial strength mezzanine around the existing layout of your facility, matching its exact height, area and load requirements. Where you see empty space, we see possibilities. Installed faster than you thought possible.
Best in Class
No matter the application we will design and build your mezzanine to meet exact code and safety requirements. Whether you need basic plans or a city permit, our designers and install techs will support every phase of your mezzanine project.